News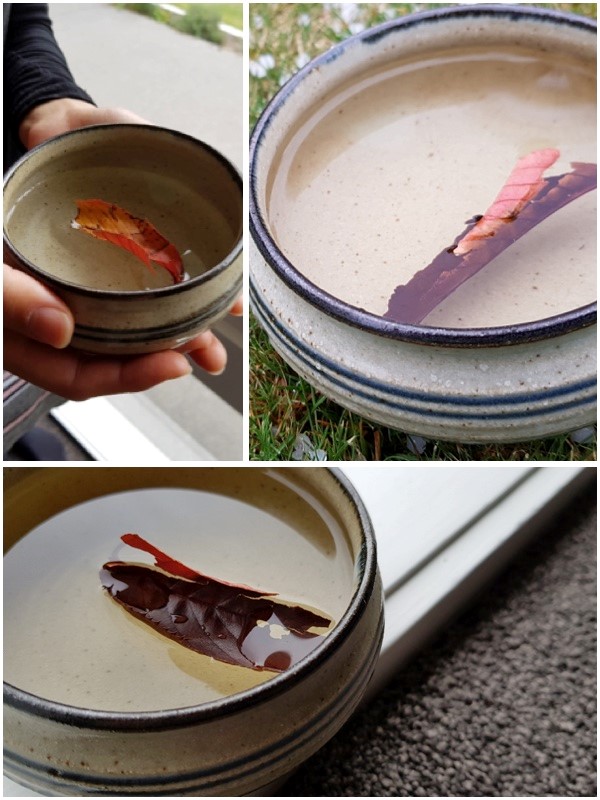 As Fragile as an Autumn Leaf
Entrusting ourselves to God's love in Christ and by the Holy Spirit entrusting ourselves to each other. I'm fragile like an autumn leaf. You are fragile like an autumn leaf. Let us be entrusted to God and be saturated by Christ, our love. In Christ, take me as I am. Pray for me as I pray for you remembering we are autumn leaves weathered but afloat in water.
Rev. David Sang-Joon Kim – Induction and Ordination
This month we are welcoming our new minister Rev. David Sang-Joon Kim. It was a special service here on Thursday 5 April for his Ordination and Induction.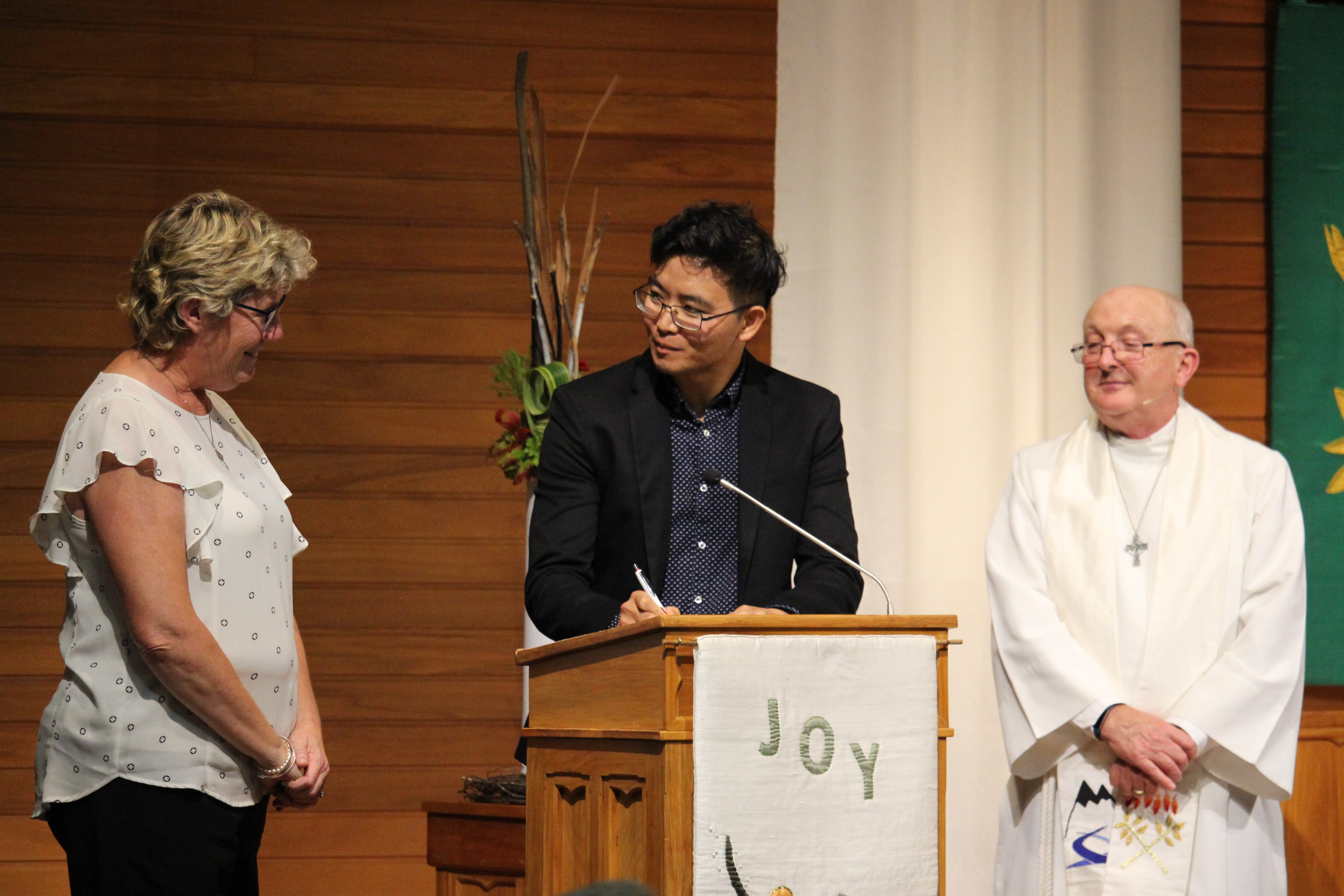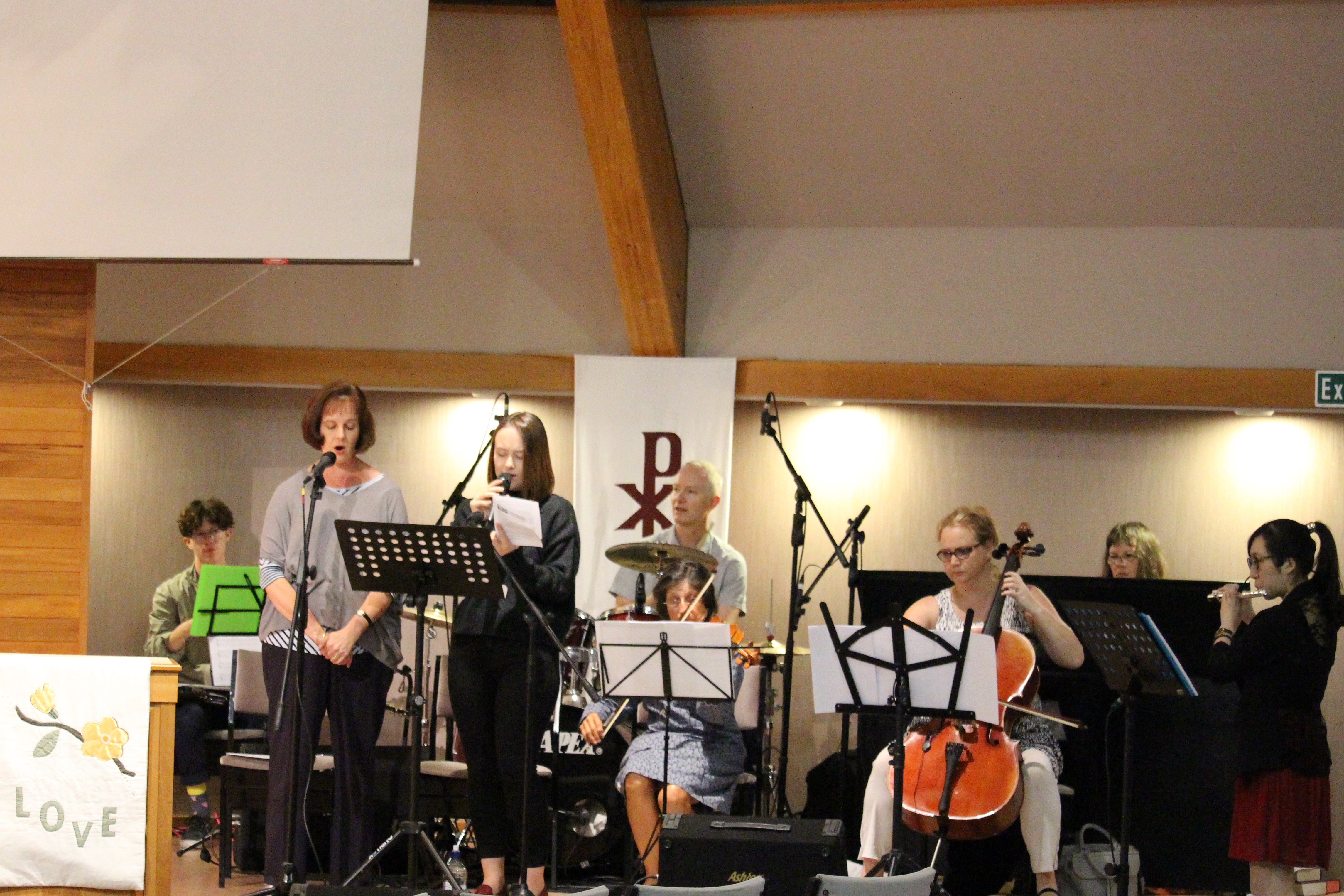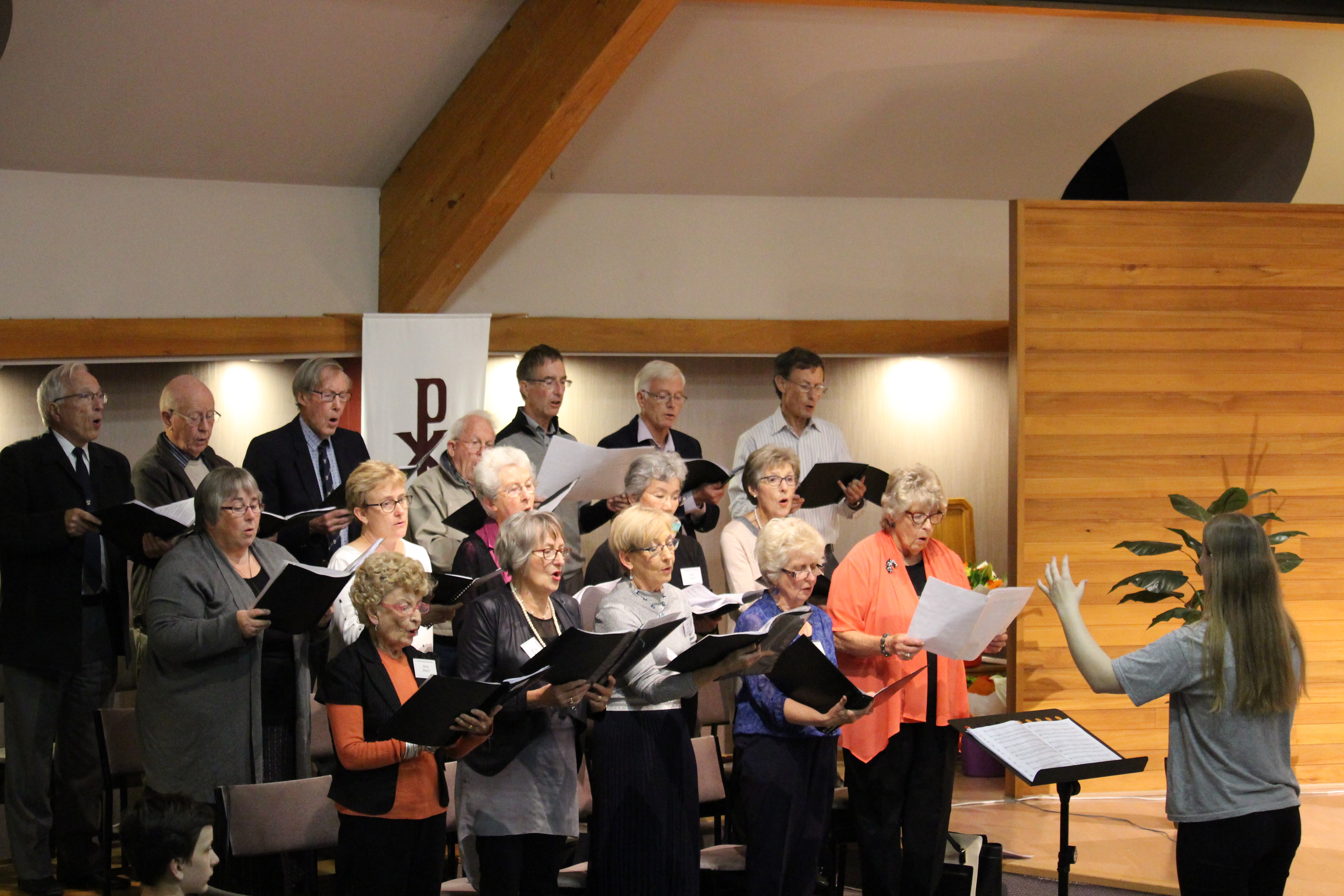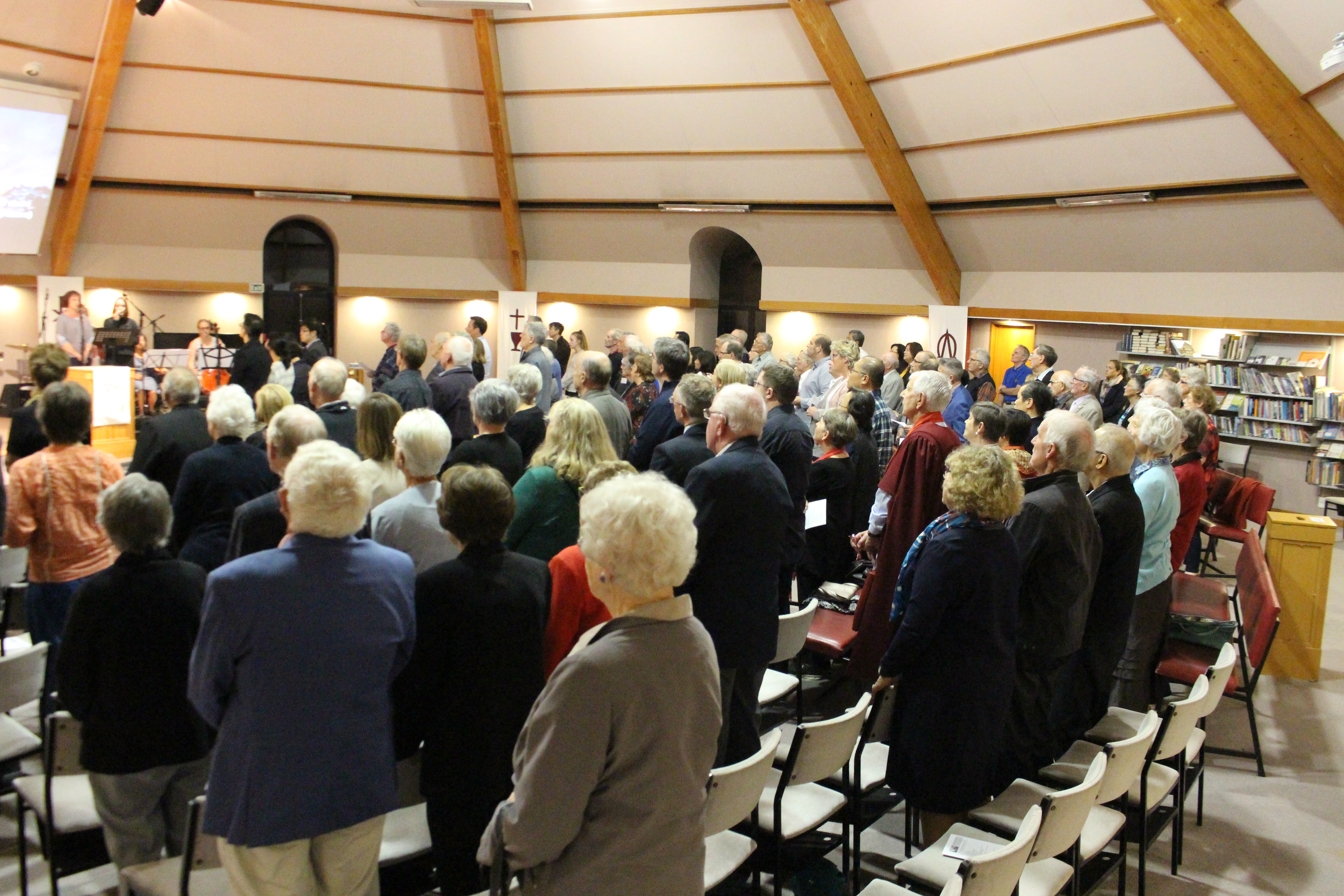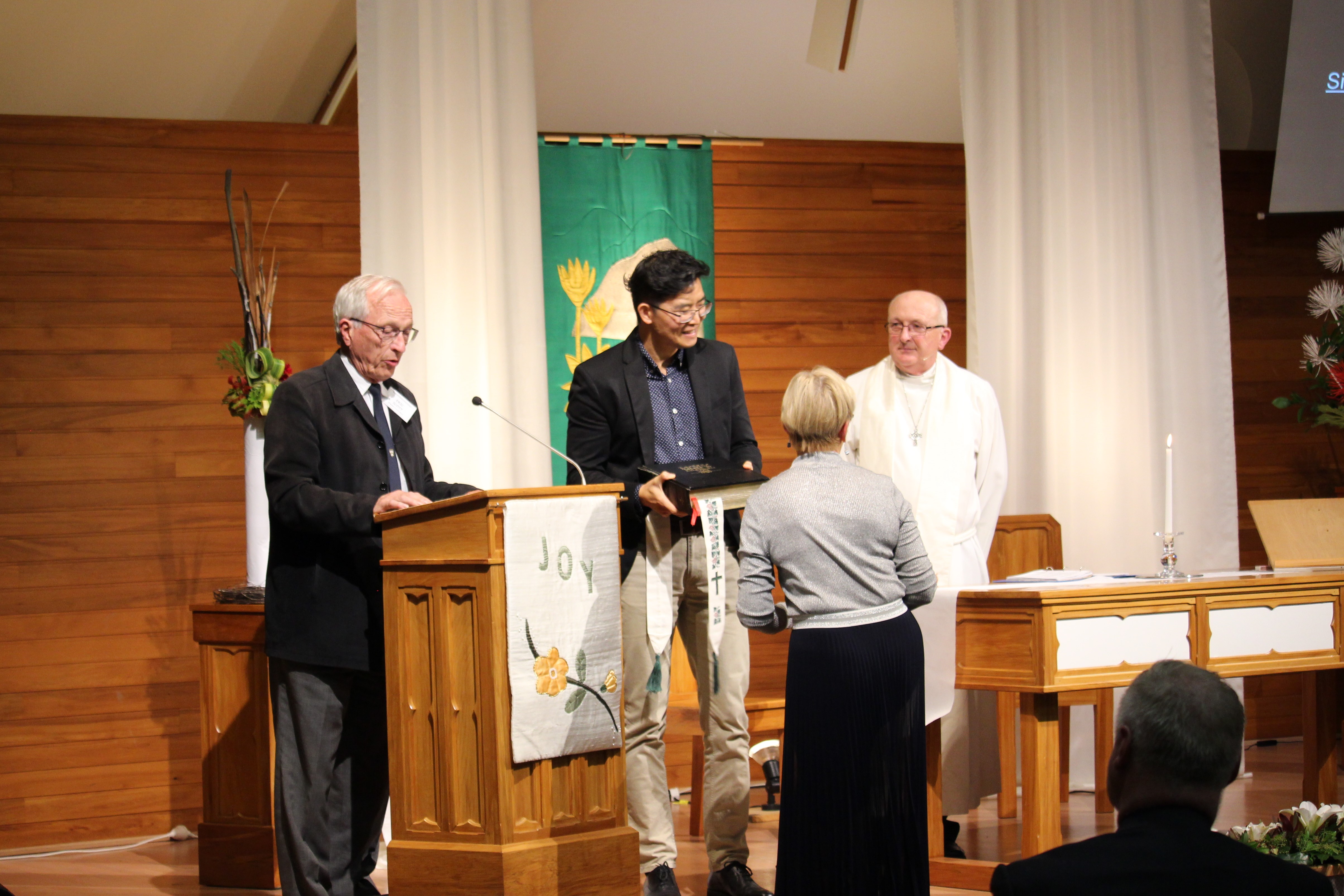 Daily Encourager
The media has a huge impact on people's lives. The Daily Encourager website – 'News that builds people up' – creates a hopeful environment that brings light and life to a world that lives large chunks of its time in despair and anxiety.
Click on the link below to find New Zealand stories that demonstrate courage and initiative, care and compassion, generosity, and love and grace.
New Role – Community Ministry Leader
St Mark's Parish is wanting to appoint a person to a new role in the parish, that of Community Ministry Leader. If you would like a full description of this new part time position please contact the St Mark's Office on 358 5443 or email office@stmarks.net.nz.
Events
Farewell to Rev. Don Fergus
Sunday 29 April
At the end of our service on Sunday 29 April we will farewell Don after his two years as our caring and very much valued "temporary" minister. There will be a presentation followed by morning tea.