So if you consider me a partner, welcome him as you would welcome me, for Christ's sake.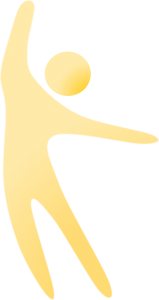 Welcome to the gathering of St. Mark's Church (Sunday worship under one roof) Sunday, July 4th, 2021.
I often wonder what it means to love. I often wonder what love means when it is true that Christ Jesus died for our sins and rose to life for a new life to the world. Do you have a go to scripture or a saying or a principle that you remind yourself when you want to refresh yourself of what it means to follow Jesus? A passage from Philemon has become one of my 'go to's.
It challenges me that Christ-driven love will always seek to be real; love shall be realised rather than remain a nice thought. It challenges me that Christian love is expressed voluntarily, in other words, Christian love is an expression of desire rather than obligation. It challenges me that the love of Christ poured out for you and me and for the world always transforms our relationship, how we relate to one another.
Let me read this to you:
Philemon 1:12-17 (New International Version)
12 I, Paul, am sending Onesimus — who is my very heart — back to you, Philemon. 13 I would have liked to keep him with me so that he could take your place in helping me while I am in chains for the gospel. 14 But I did not want to do anything without your consent, so that any favour you do would not seem forced but would be voluntary. 15 Perhaps the reason he was separated from you for a little while was that you might have him back forever — 16 no longer as a slave, but better than a slave, as a dear brother. He is very dear to me but even dearer to you, both as a fellow man and as a brother in the Lord.
17 So if you consider me a partner, welcome him as you would welcome me.
Under the laws of the time some 2000 years ago, this slave was a property of the master. In a legal sense the master was doing nothing wrong to reclaim his slave who ran away. Legally, the slave can be punished. Yet, because of Christ Jesus the Lord, the relationship between the master and a slave has been transformed as brothers in Christ. To welcome the slave in Christ is to welcome him as a brother. And this is our gain for we gain a brother. This is to be realised for Christ's sake. This is to be done voluntarily because we desire it, because we do believe in Christ Jesus who liberates us in love, for love, to love, that is, to welcome those we disdain, those we consider a nobody, those we consider to be below us, to welcome these as our brother or sister.
I invite you now to a time of prayerful reflection.
Prayerful Reflection: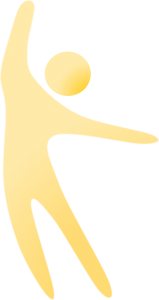 So if you consider me a partner, welcome him as you would welcome me, for Christ's sake.
Reflection song: The Christ in you by Alana Levandoski
Song: 'O For a Thousand Tongues'
Welcome and Notices:
Praying the Psalm:
Today we will pray Psalm 123 together.
Psalm 123
To you I lift up my eyes,
O you who are enthroned in the heavens!
As the eyes of servants look to the hand of their master,
as the eyes of a maid to the hand of her mistress,
so our eyes look to the Lord our God,
until he has mercy upon us.
Have mercy upon us, O Lord,
have mercy upon us,
for we have had more than enough of contempt.
Our soul has had more than its fill
of the scorn of those who are at ease,
of the contempt of the proud.
Prayer for Others
Song: The Lord's Prayer            [The offering will be brought up during the chorus "Amen"]
Offering Prayer
Song: 'Every Day'
 Scripture Reading: Mark 5:21-36, 41-42 New Revised Standard Version
21When Jesus had crossed again in the boat to the other side, a great crowd gathered around him; and he was by the sea. 22Then one of the leaders of the synagogue named Jairus came and, when he saw him, fell at his feet 23and begged him repeatedly, "My little daughter is at the point of death. Come and lay your hands on her, so that she may be made well, and live."
24So he went with him. And a large crowd followed him and pressed in on him. 25Now there was a woman who had been suffering from haemorrhages for twelve years. 26She had endured much under many physicians, and had spent all that she had; and she was no better, but rather grew worse. 27She had heard about Jesus, and came up behind him in the crowd and touched his cloak, 28for she said, "If I but touch his clothes, I will be made well." 29Immediately her haemorrhage stopped; and she felt in her body that she was healed of her disease.
30Immediately aware that power had gone forth from him, Jesus turned about in the crowd and said, "Who touched my clothes?" 31And his disciples said to him, "You see the crowd pressing in on you; how can you say, 'Who touched me?'" 32He looked all around to see who had done it. 33But the woman, knowing what had happened to her, came in fear and trembling, fell down before him, and told him the whole truth. 34He said to her, "Daughter, your faith has made you well; go in peace, and be healed of your disease."
35While he was still speaking, some people came from the leader's house to say, "Your daughter is dead. Why trouble the teacher any further?" 36But overhearing what they said, Jesus said to the leader of the synagogue, "Do not fear, only believe."
41He took the leader's daughter by the hand and said to her, "Talitha cum," which means, "Little girl, get up!" 42And immediately the girl got up and began to walk about (she was twelve years of age). At this they were overcome with amazement.
Sermon Reflection: Last Sunday I shared with you a reflection on the significance of touch in the reading. Jesus is touched and Jesus touches. There are physical touches as well as touches that move the heart. Jesus is moved by our touch and we are moved by Jesus' touch, a touch of vulnerability and a touch of compassion.
In this reading there is another incident of touch, which I find to be challenging and trust that it will be a challenge to you too, a challenge which in the end will bring us joy if we heed its word.
There are many healing stories of Jesus in the Gospel stories. What is unique about this reading is that there are two stories here weaved into one. And so it begs the question, why? It begins with the request of Jairus for the sake of his daughter who is gravely ill. Jesus is on the way to Jairus' house. On the way, another story in introduced. A story of a woman's life who has been suffering from hemorrhages.
Perhaps on a plain level the two stories can be largely read individually as separate healing incidents – healing of a woman suffering from bleeding and raising of the daughter of Jairus who died. However, on a deeper level there is a divine touch that weaves the two stories into one, healing of the community.
There are two separate stories. One story is of a woman who has been suffering from bleeding for 12 years and has been abused by the system. The other is of a young daughter of a leader of the community who is in the brink of death. They could have remained two separate stories. There is nothing that connects them. Their lives couldn't be further apart. While we see Jairus acting on behalf of his daughter and comes to Jesus openly, we see the woman approaching Jesus hidden in the crowd alone. While Jairus is a known leader of their community, the woman is effectively a nobody. However, both come to Jesus and in coming to Jesus something radical happens. Yes they both find healing but also importantly they both come to meet one another in a significant way. In coming to Jesus where the two stories come to meet face to face a new opportunity is provided to be recreated as the community.
When Jesus feels the touch of the woman, he stops the crowd, his disciples, and Jairus. Let's think about this. Effectively Jesus stops the community that the woman belongs to. However, we know she doesn't belong really. What I mean is that the woman is hidden in the crowd. She lurks in the shadows. Though she is there physically, emotionally she is disconnected from the community. Jesus stops the community who is indifferent to the need of the woman. Jesus stops the community who is neglectful of the desperation of the woman. Jesus stops the community in whom the woman should have found a sanctuary rather than the tragedy of seeking isolation as a protection from the community.
Now because Jesus stops the community, here is an opportunity for a recreated community, for the community to become a sanctuary not just for those who already find the communal environment to suit them. The reality is unless Jesus noticed and stopped the community, there would have been an opportunity missed for a recreated community. The two stories may have carried on like two parallel lines never to meet, never to intersect, never to come to touching distance of one another. However, Jesus stops and waits until the woman is revealed so that in the sight of the community she is lifted up and held to the light, the divine light, and be declared to be a treasure, a daughter of God! In and through this, Jesus reinstates her as the one who belongs, one who is to be admired by the community.
The question is now whether the community will be transformed by this revelation, this act of love that has stopped them, whether the community will listen and welcome her or not. Now that Jesus has brought the two stories into touching distance of one another, would the community be open to be touched by her story? Would the woman now find courage to forgive the community that had once been her prison? Would the community and the woman embrace and find this transformed relationship to be their gain, something to rejoice in? Would they become the community that God dreams them to be – an environment ripe for all to thrive?
This isn't just their story. It is ours too. So we might ask ourselves.
What would happen if we don't? Well, perhaps, nothing. The stories would just continue. Would you be comfortable with that? Would you be happy with nothing? As those who believe God who creates something beautiful out of nothing can we really be God's children with being content with nothing?
I am reminded of the words of 1 Corinthians 13. "If I speak in the tongues of men or of angels, but do not have love, I am only a resounding gong or a clanging cymbal. 2 If I have the gift of prophecy and can fathom all mysteries and all knowledge, and if I have a faith that can move mountains, but do not have love, I am nothing. 3 If I give all I possess to the poor and give over my body to hardship that I may boast, but do not have love, I gain nothing." It proclaims that I am nothing without love.
Christ calls us to heed the call of love that never stops connecting and weaving to create a new story, new dream, a sanctuary. Love is this, for this is what Christ does, so how can his church be content be with nothing? Let us rather be like Christ weaving and connecting, touching and being touched by the stories of one another to create a new story that dares to dream once again, that dares to be a sanctuary for all.
Song: 'Crown Him with Many Crowns'
Passing of the Peace of Christ: In Christ, You are included!
Song of Sending: 'Take My Gifts'
Benediction
The Grace of our Lord, Jesus Christ, the love of God and the communion of the Holy Spirit, be with us all now and for evermore. Amen.