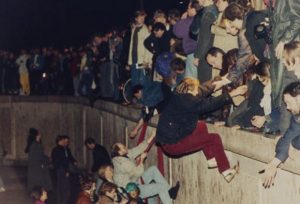 His purpose was to create in himself one new humanity out of the two, thus making peace, and in one body to reconcile both of them to God through the cross, by which he put to death their hostility.
Welcome to the gathering of St. Mark's Church (Sunday worship under one roof)
Let me read this to you:
Ephesians 2:13-22 (New International Version)
In Christ Jesus, the two groups, those formerly labelled outsiders and insiders, have been brought near. Christ Jesus, who is our peace, has made the two groups one and has destroyed the barrier, the dividing wall of hostility, by setting aside in his flesh the law with its commands and regulations. His purpose was to create in himself one new humanity out of the two, thus making peace, and in one body to reconcile both of them to God through the cross, by which he put to death their hostility. He came and preached peace to you who were far away and peace to those who were near. For through him we both have access to the Father by one Spirit.
Consequently, you are no longer foreigners and strangers, but fellow citizens with God's people and also members of his household, built on the foundation of the apostles and prophets, with Christ Jesus himself as the chief cornerstone. In him the whole building is joined together and rises to become a holy temple in the Lord. And in him you too are being built together to become a dwelling in which God lives by his Spirit.
I invite you now to a time of prayerful reflection.
Prayerful Reflection: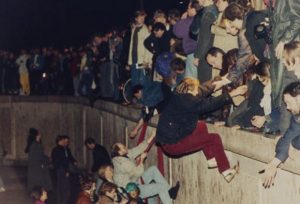 His purpose was to create in himself one new humanity out of the two, thus making peace, and in one body to reconcile both of them to God through the cross, by which he put to death their hostility.
Ephesians 2:15-16
Reflection song:
Song: 'In Christ There Is No East or West'
Welcome and Notices:
Praying the Psalm:
Please respond with the words in bold.
Psalm 23
The Lord is my shepherd, I shall not want.  He makes me lie down in green pastures; 
He leads me beside still waters;  he restores my soul. 
He leads me in right paths for his name's sake. 
Even though I walk through the darkest valley, I fear no evil; for you are with me; your rod and your staff — they comfort me. 
You prepare a table before me in the presence of my enemies; you anoint my head with oil; my cup overflows. 
Surely goodness and mercy shall follow me all the days of my life, and I shall dwell in the house of the Lord my whole life long.
Choir: 'The Lord is My Shepherd'    Howard Goodall
Prayer for Others
Song: The Lord's Prayer           [The offering will be brought up during the chorus "Amen"]
Offering Prayer
Song: 'Guide Me, O My Great Redeemer'
Scripture Reading: Mark 6:30-34, 53-56
30The apostles gathered around Jesus, and told him all that they had done and taught. 31He said to them, "Come away to a deserted place all by yourselves and rest a while." For many were coming and going, and they had no leisure even to eat. 32And they went away in the boat to a deserted place by themselves. 33Now many saw them going and recognized them, and they hurried there on foot from all the towns and arrived ahead of them. 34As he went ashore, he saw a great crowd; and he had compassion for them, because they were like sheep without a shepherd; and he began to teach them many things.
53When they had crossed over, they came to land at Gennesaret and moored the boat. 54When they got out of the boat, people at once recognized him, 55and rushed about that whole region and began to bring the sick on mats to wherever they heard he was. 56And wherever he went, into villages or cities or farms, they laid the sick in the marketplaces, and begged him that they might touch even the fringe of his cloak; and all who touched it were healed. 
Sermon Reflection:   I want to begin this reflection by sharing with you a short film. It is entitled "Neighbour's Window." We meet a couple married with 3 children. One night after a long day at work and putting their children to bed, they look out their window. On the other side, across their neighbour's window they see a young couple madly in love. They think they shouldn't be gawking but they do. Their neigbour's youth and life style and the apparent lack of youth on their part becomes a lament and a point of argument between the couple. We meet them just after their argument. Before we watch the short film, can I ask you to do this for me? The point of this video is not about the problems of today's generation. So I will be really disappointed if I hear you complaining about today's young people and reminisce over the golden days. When you are watching, please consider how this is our story. Try and find the connecting, intersecting human condition that this film is seeking to convey.
Here are a couple of questions for you to consider as you watch:
What issue does the symbol Neighbour's Window represent?

How is this issue overcome?
So we meet them after an argument
What do you think? I hope that this is a story that lingers.
In the story, there is an element of the idiom, 'the grass is greener on the other side', which is saying that it actually isn't. However, there is another aspect I find to be important. I wonder whether the symbol of neighbour's window represents how we perceive others.
 'Neighbour's window' reminds me of a television set. Like a television set we watch people. As if their lives are a TV show. Gossip is like that isn't it? It becomes our entertainment. Though through a window, a fence, our neighbours, those we pass by are so close yet so far away. We can believe they have nothing to do with us. Yet this issue of indifference and gossip entertainment way of perceiving others become resolved in the story we have watched when the neighbour crosses the road and embraces the woman.
There is the awkward reality of 'I don't know you but I know you', which needs to be faced. However, that awkwardness is no reason not to connect. It is, in fact, the reason to connect all the more. You know the saying 'better late than never'.
We began with the proclamation that what Christ has done is that a new humanity is born. There were us and them. There were barriers and walls that had divided us and them – a hostility between. But now in Christ this hostility is gone. This wall has been brought down.
I wonder what does this mean for our lives. As Jesus followers what do we do in our lives that makes this truth real in the way we live and approach life.
I see Jesus modeling this in his crossing over back and forth the lake. In Chapter 3: Jesus departed with his disciples to the sea, and a great multitude from Galilee followed him; hearing all that he was doing, they came to him in great numbers from Judea, Jerusalem, Idumea, beyond the Jordan, and the region around Tyre and Sidon, Gentile territory, territory of the outsiders, those considered impure and inferior.
As if to bridge the land and the people divided by the lake that represents chaos/opportunity, Jesus is leading people to different settings, with different people, with different stories. The people follow Jesus seeking healing, healing of their ailments but also the illness of humanity of indifference. Jesus' presence has brought people together, bringing people near, presenting them with the opportunity to embrace.
Jesus takes the disciples to rest. However, he brings rest not merely for the sake of rest but rest for the sake of bringing things, peoples, divided and hostile, broken and cut off, bringing them near, weaving them into a wholesome unity. Jesus brings rest for himself and for his followers so that rest can be real for all, so that peace is real for the world. The rest, the peace that Jesus brings is in gathering all things to him, to the peace that Christ invites the world into.
Jesus is the Shepherd who leads the church through the dark valleys not to remove us from the troubles of the world, rather Jesus leads us into the dark valleys of the world so that the world may rise with us into green pastures.
Who have we been watching? Perhaps Christ the Shepherd is leading us to embrace them so that our stories to be weaved together to bring about a new story. Let us follow Jesus, our shepherd, who leads us across the boundaries and walls, and, let me throw it out there, even aisles and pews, to create us anew as the community of God, community of love.
Song: 'In You We Live and Have Our Being'
Passing of the Peace of Christ: In Christ, You are included!
Song of Sending: 'May the Roads Rise With You'
Benediction
The Grace of our Lord, Jesus Christ,
the love of God
and the communion of the Holy Spirit,
be with us all
now and for evermore. Amen.