Penetrate and possess my whole being so utterly,
that my life may be only a radiance of Yours.
Shine through me.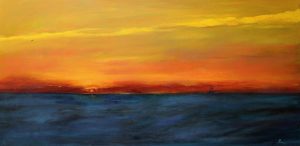 Welcome to the gathering of St. Mark's Church (Sunday worship under one roof) Sunday, September 13th 2020.
Service led by David Sang-Joon Kim    Pianist – Kim Scott, Flautist Melody Chen
Romans 13:8-14
Owe no one anything, except to love one another; for the one who loves another has fulfilled the law. The commandments, "You shall not commit adultery; You shall not murder; You shall not steal; You shall not covet"; and any other commandment, are summed up in this word, "Love your neighbour as yourself." Love does no wrong to a neighbour; therefore, love is the fulfilling of the law.
Let us then lay aside the works of darkness and put on the armour of light; let us live honourably as in the day, not in revelling and drunkenness, not in debauchery and licentiousness, not in quarrelling and jealousy. Instead, put on the Lord Jesus Christ, and make no provision for the flesh, to gratify its desires.
So together, gathered by our Loving God, we worship our God of Jesus Christ,
I invite you now to a time of prayerful reflection.
Prayerful Reflection: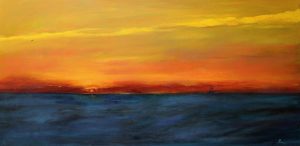 Dawning of a new day by Phyllis Sharpe
Penetrate and possess my whole being so utterly,
that my life may be only a radiance of Yours.
Shine through me.
Music: Prayer by Rene Clausen words John Henry Newman adapted by Mother Teresa of Calcutta
Song:           'Lord be my Vision'
Welcome and Notices
Praying the Psalm
We will pray a psalm together. Before we do, let me give an explanation. These words express the zeal with which the poet wishes to follow the way of God. The poet expresses the toiling for what is good, the work of resistance against what is evil. Eyes fixed on the way of love, holding fast to faithfulness, while turning away against falsehood, hypocrisy, and being in league with the wicked. Yet there is a painful reality that it seems evildoers thrive and justified while he remains fruitless and accused. The first word in the line "Vindicate me, Lord," is a lament, a struggle.
Why do the greedy and selfish, schemers and plotters, thrive and are praised as wise and savvy? Why do the hard workers making honest living have it tough and are accused of being fools? What is wrong with this world? How is it possible that those calling for justice are spun politically into public nuisance? Have you a story of being accused wrongly for standing up for what is right? Have you a story of being spun as the problem for choosing what is right? Where in this world do you see the need for God's vindication?
Please respond with the words in bold.
Psalm 26:1-8
Bless the Lord, O my soul,
and all that is within me,
bless his holy name.
Bless the Lord, O my soul,
and do not forget all his benefits —
who forgives all your iniquity,
who heals all your diseases,
who redeems your life from the Pit,
who crowns you with steadfast love and mercy.
The Lord works vindication
and justice for all who are oppressed.
He made known his ways to Moses,
his acts to the people of Israel.
The Lord is merciful and gracious,
slow to anger and abounding in steadfast love.
For as the heavens are high above the earth,
so great is his steadfast love towards those who fear him;
as far as the east is from the west,
so far he removes our transgressions from us. 
Prayer for others
We respond by singing the Lord's Prayer together [offering to be brought up during the chorus "Amen"]:
Offering and Dedication Prayer
Song:                     'Take My Gifts'
 Scripture: Matthew 18:12-22  New Revised Standard Version
12 What do you think? If a shepherd has a hundred sheep, and one of them has gone astray, does he not leave the ninety-nine on the mountains and go in search of the one that went astray? 13 And if he finds it, truly I tell you, he rejoices over it more than over the ninety-nine that never went astray. 14 So it is not the will of your Father in heaven that one of these little ones should be lost.
 15 "If another member of the church sins against you, go and point out the fault when the two of you are alone. If the member listens to you, you have regained that one. 16 But if you are not listened to, take one or two others along with you, so that every word may be confirmed by the evidence of two or three witnesses. 17 If the member refuses to listen to them, tell it to the church; and if the offender refuses to listen even to the church, let such a one be to you as a Gentile and a tax collector. 18 Truly I tell you, whatever you bind on earth will be bound in heaven, and whatever you loose on earth will be loosed in heaven. 19 Again, truly I tell you, if two of you agree on earth about anything you ask, it will be done for you by my Father in heaven. 20 For where two or three are gathered in my name, I am there among them."
This is the Word of the Lord     Thanks be to God
Sermon reflection:
Over the last month, the Gospel reading from Matthew has taken us through different episodes of encounters of Jesus and his disciples starting from chapter 14 to chapter 16. We looked into them with the question of what is a fuller faith. Can I ask you to turn to the person around you and just share with one another
What episode do you remember?
What did it speak to you about fuller faith?
We began with the disciples caught out in a storm on the lake. Battered and thrown by the winds, they see Jesus approach them. Peter seeks salvation by stepping out to go where Christ, the Saviour is, while leaving behind his people, the people that Jesus had called together to be one faithful community. Jesus reprimands him, "You of little faith!" Because fuller faith seeks a salvation with the community, fuller faith waits for Christ together.
From there we meet Jesus and the disciples, should we say, in enemy territory. Being in someone else's turf they didn't want to cause a scene. Yet the relative peace that they wanted to maintain by keeping distance and having their guards up becomes broken down by a Canaanite woman calling for mercy and help for her tormented daughter. But it was this woman from enemy territory, who represents historical injustices, atrocities of violence and social inequalities that challenge the question of what true peace is. And it challenges Jesus and his disciples to rethink who they are in the work of peace that they partner with God. Is God's peace, heaven on earth, about maintaining the barriers that keep people apart without fighting while from the heart and systematically and structurally justify indifference, disdain, hate? Or is God's peace about making whole, mending the brokenness, healing the pain, righting the wrong with the people at hand? Jesus exclaims praising her "Woman, how great is your faith!" A fuller faith is about the community of God and extending this community by breaking down walls, by having courageous conversations with those we are content to keep at bay.
Then, at Caesarea Philippi, Jesus pauses and teaches his disciples, reflecting on what they have encountered together about fuller faith. Fuller faith begins from the confession of faith that Jesus is the eternal Son of the Living God. This is because faith is not first and foremost about me or even about our community but about the God who comes to us, flesh and bone, to show us the truth of who God is and what God's dream or intention for our world is. Fuller faith is then a response to this God, who calls us to live in his way and no other way that pretends to bring peace. Therefore our confession of this fuller faith is both in word and deed. To say we believe in Jesus Christ as the eternal Son of the Living God is to live in a certain way, reflecting the way God is toward us. Juxtaposed with Caesarea Philippi, the city bearing Caesar's name, whose gate lets in terror of oppression for the conquered, Jesus' gate and the key is then to keep such powers of oppression and its way out, while letting in the light of Christ. Such are the deeds of those who bear Christ's name, who live by the fuller faith.
And last Sunday we saw Janusz Korczak's decision to stay with his orphan children to mingle his fate with theirs at the hands of the Nazi's. His love for the orphans, his resistance against the temptation of life offered to him, by the oppressors, gave us a way into understanding Jesus and his decision to die our death. To believe the truth that we are his children, any suggestion, any implication that his life be saved while his children are tormented and murdered is evil. Jesus is with us in our struggle for justice, in our resistance against those powers that profit from people's oppression. Jesus implores us – those who confess faith in him as God, who follow Jesus to live by fuller faith – that we do not shake hands with the oppressors for the betterment of our life but to stand in solidarity with the oppressed. For this is fuller faith, together with our community, to break down walls, to confess Jesus as our Saviour in word and deed, to resist the temptation of power.
In today's reading all of this comes to a head. The questions of community, of what is true peace, true love, questions of who Jesus Christ is, to whom we confess our faith, how does that confession move us to live a life of resisting powers of oppression.
In today's Gospel reading, Jesus speaks of a shepherd who would go out of his way to find and bring back to the fold a sheep that has gone astray. It is a story about what it means to believe in the Living God, who considers us as his children. So much so that, though there are 99 in the fold, and just one of his children missing, this will not reassure him. He is restless until the one is found and restored.
It all sounds great but it seems like it's more relevant for those people over there rather than me and my family. All this talk of peace and reconciliation, feels like what those horrible people need to hear.
But then Jesus turns it inward. Jesus turns the story to you and me. All of this talk about fuller faith is not somewhere over there but in here, in this place, with these people. For Christ has called us to be the church, and the church is not only a group of individuals who go to live a Christian life out there. Rather it begins here as the community with whom you and I are called to live a life of fuller faith.
Sometimes, it is actually harder to have a courageous conversation with our families. Yet they are the ones we need to have it with the most. It seems easier to turn our energies for peace out there rather than in our family. Let's keep the peace. Let's avoid those topics and conversations that makes us angry at one another. Let's keep the affection and sentiment of love but the difficult stuff of love, the real nitty gritty stuff of love, let's keep it out there.
The church has been called by Christ to be his family. And here Jesus shows how serious and important it is that you and I turn and face each other to actually love one another. Because you and I, who week by week, proclaim the Gospel, the Good News of Jesus Christ, we get to be the community that we say we are.
So Jesus lays it out. First things first. Jesus isn't prescribing a process that must be done. As important and useful a good process is, the process always need to serve the purpose. What is at the heart of the process, is the reason why we do it at all. We see this with Peter's question to Jesus. "Lord, if another member of the church sins against me, how often should I forgive? As many as seven times?" Peter's question is a desire to know how many times should suffice. Where do we draw the line? Peter's desire sounds practical and realistic. It always does when we start to put figures and numbers to things. In fact, it may even sound more serious and significant as if we can keep track and analyse progress, in that sense it sounds even productive. Yet let's flesh it out. So once you have forgiven the person 7 times, and if this person deals with you unfairly, what next? Are we now justified in being indifferent, holding a grudge, returning eye for an eye, tooth for a tooth?
As Jesus lays out the process, with each step, what Jesus is revealing, is what is at its heart. And the heart of the process is God's desire for wholeness, for restoration through the real work of reconciliation.  Therefore that should be our desire too. If a church member sins against you, has treated you unfairly, has caused you hurt, Jesus says that we ought to go and talk to that person. But you and I know how hard that actually is. It's easier to just forgive in my heart and let it be. But for the church, that's not who we are, that's not what Jesus means by forgiveness and reconciliation. If we are the ones who open the gate to let the light of Christ in, then we need to face the one who has caused harm for the sake of healing and restoring the relationship.
Then each step that Jesus speaks of, is not a process for the sake of the process, but for the sake of the hope that real peace can be made between us. So when the two or three go with you to see the perpetrator, this is not about gathering the numbers to accuse. Rather this is to act upon the confession of faith in Jesus, that a fuller faith actually requires ourselves and our commitment to reconciliation. When an act of injustice is done, it isn't just about you and him or her but us. The discord between you, in fact, does hurt us all.
Yet a time may come when all efforts for reconciliation are futile. A perpetrator is unwilling to make amends. This is the difficult part. What does real love do in such a situation? Our sentiments might say, even then we need to love this person. But what do we mean by that? If we mean by this that we allow this person to continue to hurt others or allow this person to have influence in our community, that's not love. Love must resist what is unfair, what is destructive, what is unjust.
As hard it may be, Jesus says this person cannot be part of the community who bears his name. This person must be considered by you and me as we would a Gentile and a tax-collector. It would be easy for us to read this as condemnation even excommunication. But I wonder whether such reading is a true understanding. Because did we not begin with Jesus' parable of the lost sheep? When we find a way to keep people out, Jesus finds a way to enfold them. In other words, to consider them a Gentile and a tax-collector is a call to find a way to enfold them, to know once again to whom we have been called to love by our God. To view them and see them with a longing that by God's grace and mercy, by our desire for wholeness, that they will be restored to us. That like God, we shall not be reassured, we shall not rest, until our brother and sister who has gone astray, refusing to reconcile, refusing to bring true peace, will be transformed by the love and grace of God as we together with Christ go out to restore the lost to us.
Song:                     'These Hills Where the Hawk Flies Lonely'
Song:                     'Now As We Go'
Benediction:
The Grace of our Lord Jesus Christ, the Love of God, the Communion of the Holy Spirit, be with us all now and forever. Amen.