Dear Corinthians, since you abound in everything — in faith, in speech, in knowledge, in complete earnestness and in the love we have kindled in you — see that you also abound in this grace of giving [y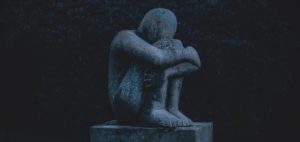 ourself]. 
Welcome to the gathering of St. Mark's Church (Sunday worship under one roof) Sunday, June 27th, 2021.
2 Corinthians 8:1-15 (New International Version)
We want you to know, brothers and sisters, about the grace of God that has been granted to the churches of Macedonia; for during a severe ordeal of affliction, their abundant joy and their extreme poverty have overflowed in a wealth of generosity on their part.
Dear Corinthians, since you abound in everything — in faith, in speech, in knowledge, in complete earnestness and in the love we have kindled in you — see that you also abound in this grace of giving.
I am not commanding you, but I want to test the sincerity of your love by comparing it with the earnestness of others. For you know the grace of our Lord Jesus Christ, that though he was rich, yet for your sake he became poor, so that you through his poverty might become rich.
Last year you were the first not only to give but also to have the desire to do so. Now finish the work, so that your eager willingness to do it may be matched by your completion of it, according to your means. For if the willingness is there, the gift is acceptable according to what one has, not according to what one does not have.
Our desire is not that others might be relieved while you are hard pressed, but that there might be equality. At the present time your plenty will supply what they need, so that in turn their plenty will supply what you need. The goal is equality, as it is written: "The one who gathered much did not have too much, and the one who gathered little did not have too little."
You know what we say: it's the thought that counts. I don't know when you use this phrase but I have heard someone say it to me to reassure me. Even though I didn't see the person whom I've been meaning to, it is the thought that counts apparently. I'm not sure whether I do feel reassured by this.
This letter to the Corinthians speaks of something different. It does say that it is the thought that counts. The reason behind our intention is important but it remains unfulfilled if it remains a thought. Actualising our loving intention is not only important but it is the only way to realise love, that love is real.
This is why it is said: "For if the willingness is there, the gift is acceptable according to what one has, not according to what one does not have." It is in the giving motivated by love that the gift is acceptable rather than how much or how little. So we are encouraged to give and accept from what we have without worrying about whether it is sizeable or whether it will make a difference because it does make a difference if given in love how little or how large.
Though this is spoken in the context of financial gift, it is also true in the gift of ourselves to one another. We give from who we are rather than who we are not. We offer ourselves from where we are rather than where we should be. We receive in the same way. In doing so, we open ourselves up. From the confines of I, me and myself, we abound and overflow. We become rich as we gain one another. As we become one, we become us.
Friends, let us experience this graceful life of abounding and overflowing. For Christ's sake, let our love be actualised. For Christ Jesus became poor for us so that we may become rich. On the cross, Christ emptied of himself so that grace and love of God abounds and overflows into our world in order that the powerful descend and the poor rise for a world that is equal, where there is no one above and no one below, but where all stand side by side to the glory of God.
I invite you now to a time of prayerful reflection.
Prayerful Reflection: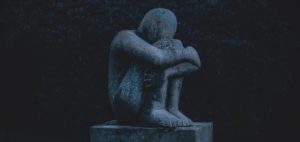 Photo by K. Mitch Hodge on Unsplash;
Dear Corinthians, since you abound in everything — in faith, in speech, in knowledge, in complete earnestness and in the love we have kindled in you — see that you also abound in this grace of giving [yourself].
Reflection Song: 'Wonderful Grace'
 Welcome and Notices:
Celebrations:
Song: Aaronic Blessing
Praying the Psalm:
This is a time where we pray a psalm together. The language of the psalm invites us to be honest. The concern here is not about getting things right and correct here but rather to be real. Today we pray Psalm 30. Before we do, I want to provide a background.
A psalm is a prayer. Psalm is a prayer written in the language of a poem. This is true for Psalm 30. However, even more so, Psalm 30 is a prayer written poetically for the inexplicable and primal experience of life and God. What we hear in this psalm is no logical teaching of who God is and how we should be.  Rather we hear a raw emotional cry of sorrow and joy, lows and highs.
It begins with a conclusion. But it's not a conclusion in the sense that everything has been smoothed out and worked out and boxed in. It is more like a life changing insight that only comes after living life, a hindsight, that frees us from the past to journey on into the future. God will not allow life to end, God will not leave the hurt hurting. God does hear us in our pain, God may not remove us from the pains of life but will indeed heal us.
In the raw and primal language, the psalm expresses those uneasy experiences in our faith journey, where we feel as though God is angry with us, as though God has turned his face away from us, as though we have lost God's favour. You know those times when everything seemed perfect, when things have gone according to plan for life to feel secure, to feel comfortable, to feel as if nothing shall change, then suddenly wheels start coming off.
We are invited to name these frustrations and voice such uncertainties and direct them to God. There is no answer here. There is no solution to be sought or wisdom to follow. What we are offered here is an invitation to be real and wait to experience what is for a moment and what it is that shall come to meet us to heal us. Then we shall find words of hindsight where joy surprised us in spite of our problems, where security is no longer experienced as settling down and growing comfortable but experienced as confidence to live through life, come what may.
People of God, friends, will you allow these words to unmask us of that which enslaves us, the unnecessary burden and expectation we put on ourselves and each other to be correct, to be right? Will you make these words to be yours directing all that is uncertain, insecure to God regardless of what you believe about God or you feel towards God? Will you let all that which we have built up as security setting boundaries around us come down so that we may continue to journey through life growing confident in the God who does heal us, God who will surprise us with joy? Will you let God beyond our boundaries to overflow into our life? Will you pray these words that you and I may become real to God and to one another?
Please respond with the words in bold.
Psalm 30 (NIV) adapted for worship
I will exalt you, Lord,
for you lifted me out of the depths, the pit-falls of life.
Lord my God, I called to you for help,     and you healed me.
Sing the praises of the Lord, you his faithful people;
praise his holy name.
For his anger lasts only a moment,     but his favour lasts a lifetime;
weeping may stay for the night,
but rejoicing comes in the morning.
When I felt secure in my prosperity, I said,
  "I will never be shaken."
By your favour, O Lord,
you had established me as a strong mountain.
But when you hid your face,     I was dismayed.
To you, Lord, I called;
   to the Lord I cried for mercy:
Hear, Lord, and be merciful to me;
Lord, be my help."
You turned my wailing into dancing;
    you removed my sackcloth and clothed me with joy,
that my heart may sing your praises and not be silent.
Lord my God, I will praise you forever.
Prayer for Others
Song: The Lord's Prayer  and offering
Offering Prayer
Song: 'Saviour I Heard Your Voice Gently Say'
Scripture Reading: Mark 5:21-36, 41-42 New Revised Standard Version
21When Jesus had crossed again in the boat to the other side, a great crowd gathered around him; and he was by the sea. 22Then one of the leaders of the synagogue named Jairus came and, when he saw him, fell at his feet 23and begged him repeatedly, "My little daughter is at the point of death. Come and lay your hands on her, so that she may be made well, and live."
24So he went with him. And a large crowd followed him and pressed in on him. 25Now there was a woman who had been suffering from haemorrhages for twelve years. 26She had endured much under many physicians, and had spent all that she had; and she was no better, but rather grew worse. 27She had heard about Jesus, and came up behind him in the crowd and touched his cloak, 28for she said, "If I but touch his clothes, I will be made well." 29Immediately her haemorrhage stopped; and she felt in her body that she was healed of her disease.
30Immediately aware that power had gone forth from him, Jesus turned about in the crowd and said, "Who touched my clothes?" 31And his disciples said to him, "You see the crowd pressing in on you; how can you say, 'Who touched me?'" 32He looked all around to see who had done it. 33But the woman, knowing what had happened to her, came in fear and trembling, fell down before him, and told him the whole truth. 34He said to her, "Daughter, your faith has made you well; go in peace, and be healed of your disease."
35While he was still speaking, some people came from the leader's house to say, "Your daughter is dead. Why trouble the teacher any further?" 36But overhearing what they said, Jesus said to the leader of the synagogue, "Do not fear, only believe."
41He took the leader's daughter by the hand and said to her, "Talitha cum," which means, "Little girl, get up!" 42And immediately the girl got up and began to walk about (she was twelve years of age). At this they were overcome with amazement.
Sermon Reflection:
Song: 'Will You Come And Follow Me'
Passing of the Peace of Christ: In Christ, You are included!
Song of Sending: 'You Shall Go Out With Joy'
Benediction
The Grace of our Lord, Jesus Christ, the love of God and the communion of the Holy Spirit, be with us all now and for evermore. Amen.