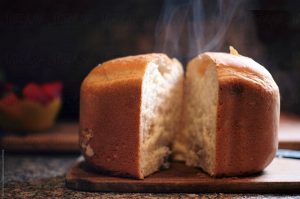 Therefore be imitators of God, as beloved children, 2and live in love, as Christ loved us and gave himself up for us, a fragrant offering and sacrifice to God.
Welcome to the gathering of St. Mark's Church (Sunday worship under one roof)
Sunday, August 8th, 2021.
I want to begin worship with a reading from Ephesians. But before I read it to you the whole reading, I want to read you the concluding part for you:
Therefore be imitators of God, as beloved children, 2and live in love, as Christ loved us and gave himself up for us, a fragrant offering and sacrifice to God.
What do you think it means to be imitators of God, as beloved children? Imitate here doesn't mean our modern understanding of being an imitation, which has a negative connotation. It really means to follow God's example. So what do you think it means to live life following God's example?
Let me read this to you:
Ephesians 4:25-5:2
25So then, putting away falsehood, let all of us speak the truth to our neighbours, for we are members of one another. 26Be angry but do not sin; do not let the sun go down on your anger, 27and do not make room for the devil. 28Thieves must give up stealing; rather let them labour and work honestly with their own hands, so as to have something to share with the needy. 29Let no evil talk come out of your mouths, but only what is useful for building up, as there is need, so that your words may give grace to those who hear. 30And do not grieve the Holy Spirit of God, with which you were marked with a seal for the day of redemption. 31Put away from you all bitterness and wrath and anger and wrangling and slander, together with all malice, 32and be kind to one another, tender-hearted, forgiving one another, as God in Christ has forgiven you.
Therefore be imitators of God, as beloved children, 2and live in love, as Christ loved us and gave himself up for us, a fragrant offering and sacrifice to God.
To follow God's example means to pursue truth, and to be truthful about our falsehood. It means to resist anger overtaking you, to stop stealing so that with honesty of your heart you can share with those in need. It means to hold your tongue if what you say incites division but to speak, don't hold your tongue, if what you say builds up one another, grace upon grace. In other words, get rid of bitterness, wrath, wrangling, slander and all malice that leads to divisiveness and be kind, tender-hearted, and forgive so that there is love. This is how to live in love as Christ loved us. This is how to follow God's example and therefore become fragrance of God to the world.
I invite you now to a time of prayerful reflection.
Prayerful Reflection: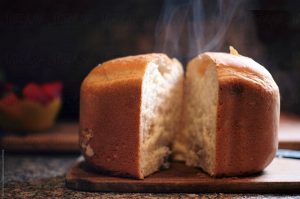 Therefore be imitators of God, as beloved children, 2and live in love, as Christ loved us and gave himself up for us, a fragrant offering and sacrifice to God.
Reflection song:
Song: 'From Heaven You Came'
Welcome and Notices:
Praying the Psalm:
Today we will pray Psalm 130 together. This psalm is a lament. Lament for all the ways of our humanity that is contrary to the purposes and dreams of God for the world. Sin that weighs us down, the weight of life's gravity that burdens us, the destructive ways of humanity that snuff life out – as the result we dig our own grave. Yet there is hope. Hope is in God. God who forgives, God who frees us from our captivity to humanity's destructive ways so that we may live according to the way of unfailing love, the way of God for the world. Sometimes we have to wait, like waiting for the dawn, the dawn of hope for freedom of love.
There is a movement in this psalm which is quite graphic. It begins from the depths. It says a voice cries out. A voice muffled and buried. It pleads with God to be attentive to the voice otherwise it won't be heard. There is a real sense of desperation to be above ground; for the prayer to rise above ground. Yet there is hope, for the hope is in the God who forgives and frees because God is love and God hears.
Friends, where in your life, do you find you are crying out yet not heard by the world? Where do you feel your voice is buried in the midst of voices that overpowers? Whose cry do you hear that needs to be heard? Whose voice do we overpower and/or is inattentive to? Where in our world do we hear the desperation of the people because of the destructive ways of our inhumanity? As we pray this psalm, bring these voices with you as our lament to God, God who hears even the cries buried. Let our prayer rise!
Please respond with the words in bold.
Psalm 130 (NIV) adapted for worship
Out of the depths I cry to you, Lord;
Lord, hear my voice.
Let your ears be attentive
to my cry for mercy.
If you, Lord, kept a record of sins,
Lord, who could stand?
But with you there is forgiveness,
so we worship you.
I wait for the Lord, my whole being waits,
and in his word I put my hope.
I wait for the Lord
more than watchmen wait for the morning.
More than watchmen wait for the morning,
I wait for the Lord.
People of God, put your hope in the Lord,
for with the Lord is unfailing love
and with him is full redemption.
He himself will free us
from our captivity to sin.
Prayer for Others
Song: The Lord's Prayer                                                    and offering
Offering Prayer
Song: 'He Came Singing Love'
Scripture Reading: John 6:35, 41-51
35Jesus said to them, "I am the bread of life. Whoever comes to me will never be hungry, and whoever believes in me will never be thirsty. 41Then the Jews began to complain about him because he said, "I am the bread that came down from heaven." 42They were saying, "Is not this Jesus, the son of Joseph, whose father and mother we know? How can he now say, 'I have come down from heaven'?" 43Jesus answered them, "Do not complain among yourselves. 44No one can come to me unless drawn by the Father who sent me; and I will raise that person up on the last day. 45It is written in the prophets, 'And they shall all be taught by God.' Everyone who has heard and learned from the Father comes to me. 46Not that anyone has seen the Father except the one who is from God; he has seen the Father. 47Very truly, I tell you, whoever believes has eternal life. 48I am the bread of life. 49Your ancestors ate the manna in the wilderness, and they died. 50This is the bread that comes down from heaven, so that one may eat of it and not die. 51I am the living bread that came down from heaven. Whoever eats of this bread will live forever; and the bread that I will give for the life of the world is my flesh."
Sermon Reflection:
One day a child came in with her grandmother into the office. We began talking. She was very articulate and really clever. I asked the child what she got up to during the school holidays. She told me about her trip and how they visited a church. There they were handing out bread and wine. Then the man at the front said something about this being the flesh and blood of Jesus. She said, "I got scared. I'm not gonna go back there."
How do you think I responded to her? I took out the bible and a commentary and went through it with her explained the history and culture and theological meaning. No, I am kidding. I didn't do that She wasn't interested in what I thought about this. She had made her mind up. I just froze and said I'm sorry you got scared. She smiled at me and they left in good spirits! I was left with lot to think about, a lot.
And after a while, I wondered, when the child becomes an adult, would she revisit this? Would she look back and wonder what her experience was all about? Would she have the opportunity to reflect on it and re-evaluate her experience?
Jesus says: 511 am the living bread that came down from heaven. Whoever eats of this bread will live forever; and the bread that I will give for the life of the world is my flesh."
What's your response to such a claim?
I remember watching something on TV. I don't remember the exact context of it and who this person necessarily was. But I remember this person telling a story of her life and her relationship to her dad as a child. So her dad was a mechanic. He worked hard for the family. At the end of the day, he would come home and with a big smile, the first thing he would do is to throw his big arms around her and give her a big hug and kiss her on the cheeks. And she remembers how she didn't look forward to its Her dad had that mechanic's smell. Smell of oil and grease, she didn't like the smell, who does? Hugs should be soft like hugging a pillow but dad's hugs were hard liking hugging a steel pole, his hands tough and rough from years of hard labour like the metal he worked with.
Now, as an adult, with her dad having died, she remembers one day going to her local mechanic to get her car serviced. There was nothing unusual about the day. However, on this day, something happened. The smell of the grease and oil transported her to the familiar smell of oil and grease of her dad, her dad smothered in oil and grease, who would smother her with hugs and kisses. Since then, strangely enough, and in the most unlikely of ways, the trip to the mechanic's garage, the smell of oil and grease, often brings a smile on her face, and a warmth to her heart, and sometimes tears of gratitude. She understood now, oil and grease, toughened and roughed hands was the bread on the table, love that sustained her.
Isn't this strange? Who likes the smell of oil and grease, right? But if we merely approach the story above with the category of liking/preference, then we have obviously misunderstood it. She doesn't go about getting a sniff of oil and grease to get her fill of sentimental feeling. We would also have misunderstood it if we were to say it's not really about oil and grease, if we were to say we need to look past the oil and grease. The fact is oil and grease was the reality of what it meant for her dad to provide for her family. We can't look past it; we need to look through it, Oil and grease is transformed into a deeper meaning of love because it was her dad's blood, sweat and tears.
When we are children we experience things only as they appear. It is hard to expect children to look deep into what merely meets the eye. Yet as we grow and mature, as we meet life face to face, as we experience what life throws at us, as we find our way through the mess that life can be, the mess we contribute, the mess of ancestry, the mess of history, we realise what it takes to live life honourably, live life courageously, live life for justice, live life for love – it takes all of our being, flesh, blood and sweat
Often life well-lived doesn't look pretty, doesn't smell fragrant. When faced with survival of your family, when pressured into looking the other way of injustice, when told to swallow your own pride for the sake of the pride of the proud and arrogant, when the sin of others weigh on us, under the weight of gravity, we can look spent, wrinkled, and stinking. But should this offend us? Rather, isn't this an image of beauty? Isn't this a fragrance of love offered?
Jesus carries on his shoulders the weight of gravity of our world, our world broken, hurting and wasting away. God, in the flesh of humanity, loves unswervingly against the mire of our world, wading against the mire of injustice, narcissism, inequality, violence, indifference, hatred. Jesus, God in our own shoes, loves with all of himself, blood, sweat and tears. Why? Jesus spent and wrinkled against the gravity, smothered in the grease of humanity's greed, walks towards us with a smile, arms wide open, hands toughened and roughed up, all of this, for the joy of embracing us.
Would the child who was scared and offended, would she grow up and understand what flesh and blood means? Like the woman who looks through the oil and grease of her father to the heart of love, would the child grow to embrace love that can be no less than blood, sweat and tears? Would she look through the blood and flesh of Jesus to behold the bread and wine on the table, love that nourishes and sustains for the joy of embracing?
Holy Communion
Song: 'Take My Life'
Partaking in Holy Communion
Passing of the Peace of Christ: Peace of Christ be with you
Song:  'May the Lord, Mighty God'
Benediction
The Grace of our Lord, Jesus Christ,
the love of God
and the communion of the Holy Spirit,
be with us all
now and for evermore. Amen.