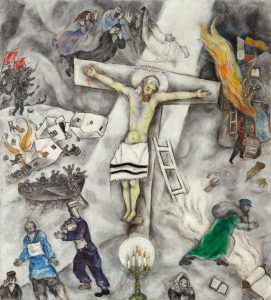 And I will spend my days beside you
For beauty that is shared is beauty true
We will share the wine, we will share the bread
We will share our home, we will share our bed
Welcome to the gathering of St. Mark's Church (Sunday worship under one roof)
Sunday, August 15th, 2021.
Proverbs 9:1-6
Wisdom has built her house,
she has hewn her seven pillars.
She has slaughtered her animals, she has mixed her wine,
she has also set her table.
She has sent out her servant-girls, she calls
from the highest places in the town,
"You that are simple, turn in here!"
To those without sense she says,
"Come, eat of my bread
and drink of the wine I have mixed.
Lay aside immaturity, and live,
and walk in the way of insight."
Choir: 'Bread of the World' (traditional)
Prayerful Reflection:
Reflection Song: Flesh of My Flesh John Lucas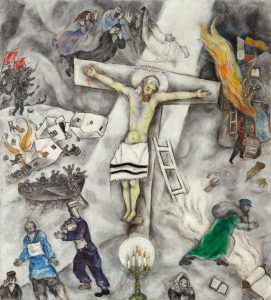 And I will spend my days beside you
For beauty that is shared is beauty true
We will share the wine, we will share the bread
We will share our home, we will share our bed
Song: 'Come To The Water'
Welcome and Notices:
Praying the Psalm:
Please respond with the words in bold.
Psalm 34:8-14 (NIV) adapted for worship
Taste and see that the Lord is good;
    blessed is the one who takes refuge in him.
Fear the Lord, you his holy people,
    for those who fear him lack nothing.
The lions may grow weak and hungry,
    but those who seek the Lord lack no good thing.
Come, my children, listen to me;
I will teach you the fear of the Lord.
Whoever of you loves life
and desires to see many good days,
keep your tongue from evil
and your lips from telling lies.
Turn from evil and do good;
seek peace and pursue it.
Prayer for Others
Song: The Lord's Prayer and offering
Offering Prayer
Song: From Heaven You Came [The Servant King]
Scripture Reading: Philippians 2:5-13 and 2 Corinthians 12:7-10
Philippians 2:5-13
In your relationships with one another, have the same mindset as Christ Jesus:
Who, being in very nature God,
did not consider equality with God something to be used to his own advantage; rather, he made himself nothing
by taking the very nature of a servant,
being made in human likeness.
And being found in appearance as a man,
he humbled himself by becoming obedient to death —
even death on a cross!
Therefore God exalted him to the highest place
and gave him the name that is above every name,
that at the name of Jesus every knee should bow,
in heaven and on earth and under the earth,
and every tongue acknowledge that Jesus Christ is Lord,
to the glory of God the Father.
Therefore, my dear friends, as you have always obeyed—not only in my presence, but now much more in my absence—continue to work out your salvation with fear and trembling, 13 for it is God who works in you to will and to act in order to fulfill his good purpose.
2 Corinthians 12:7-10
Therefore, in order to keep me from becoming conceited, I was given a thorn in my flesh, a messenger of Satan, to torment me. 8 Three times I pleaded with the Lord to take it away from me. 9 But he said to me, "My grace is sufficient for you, for my power is made perfect in weakness." Therefore I will boast all the more gladly about my weaknesses, so that Christ's power may rest on me. 10 That is why, for Christ's sake, I delight in weaknesses, in insults, in hardships, in persecutions, in difficulties. For when I am weak, then I am strong.
This is the Word of the Lord                                 Thanks be to God
Sermon Reflection: by Stewart Gavin
We know God's will is important. It's in The Lord's Prayer. Its wrapped up there with his coming Kingdom.
Jesus said to Herod: "My kingdom is not of this world (violent, imposed, populist, self-serving)" and we should not be surprised if his will is different to our will.
God says in Isaiah: "My ways are not your ways or my thoughts your thoughts" so our thoughts and habits are not necessarily a good guide. But if they match up to Micah (seek justice, love mercy, walk humbly before God), etc. they are helpful. They should be our default setting. Or, as in the Lord's Prayer, "Hallowed be his name, help his Kingdom, do his will" or "Love one another" or the fruits of the Spirit.
We need to practice God's will.
E.g. Learning to walk, Learning to catch. When we can do it, we encourage others by saying— it's easy!! Mystics versus Tactix.
But it isn't easy. It has become "normal" for us, ingrained, through much practice and many mistakes. As we become competent, we learn to enjoy it, it seems more "natural", we become more resilient, and we forget our mistakes. To say its "easy" is to do beginners a disservice. It's not easy. But it is do-able. And often when we get to one level we push on to another level as well.
Olympics. Chemistry.
Just so for The will of God. We need to practice, mistakes will be made, they are not important if they are within the guidelines.
What guidelines" The Lord's Prayer, 10 Commandments, Micah, "love one another", the fruits of the Spirit.
God does not reward stupidity (climbing Mount Everest in shorts and jandals) or lack of preparation.  But he is patient beyond-what we can imagine. We don't teach our children to learn–to walk beside cliffs or to catch by throwing them a small but priceless Ming Dynasty vase.
As we get older we fear mistakes, fear embarrassment, forget we learn from practice, get impatient with our slowness in learning new tasks, fear change, yet the Gospel is about change, being born again, (starting a new life). Change is going to come, renew, redeem, restore, repent, return, grow, seek, reborn, transform these are verbs — actions to be done!! Even us old people should be looking to change our will to God's will.
Is it a given, that much of our physical life lessons apply to our spiritual new life? I believe so, otherwise it's largely pointless. Parables intricately woven into life as the Jews knew it. So, we expect baby steps at the start of this new life. Daily progress — often unseen, or unnoticed, until a visit to the Grandparents!
If we want to know more about God's will — we need to practice, show commitment, pray, tithe, fast — not that God won't help those who don't do these things, but he will show more to those who do practice them because we learn to do his will and become more competent, feel the joy of it. "Diligently seek him" e.g. dogs enthusiasm
God's will is not confirmed by a life of comfort — or even by success. Hitler: Austria, Czechoslovakia, Poland, Belgium, Holland, Norway, France, Crete, (North Africa, Russia, France) although he often quoted "providence" especially after the bomb plot. We should not make the same mistake.
Hitler quote. But his life and ambitions were not consistent with 10 commandments, Micah, The Lord's Prayer, the New Testament admonition to love one another, love our enemies or lots of other biblical standards, and Christians should have rejected his philosophy.
I have two examples of God's will, inspirational and moving examples.
Ohio State Penitentiary. The widow still had a harder life than she would have had if her husband had not been killed.
The father who lost his son to a Mongrel Mob shooting will still grieve.
But this is God's will on earth. This is grace.
Not easy. Never will be.
It is hard. We are hardwired to look after our own will. We often think our opinions are facts and are worth more than someone else's opinions. That devotion to our will is in our DNA, our history (Scots and Irish)), our culture (Dirty Harry, Westerns, The Terminator, Star Wars, War of the Worlds, Harry Potter, Clockwork Orange, Lord of the Rings, Rambo, Die Hard 1 to 37) our world news (Yemen, Syria, Palestine and even in NZ (shootings, road rage, domestic violence) pop songs "I want to do it my way or no way at all".   At funerals — "I did it my way."
Near future game show
We do everyone a disservice if we say its "easy".  We should be working against that. But worthwhile, and with practice we will get better. Olympics, Americas Cup, practice practice, practice. These are pinnacle events, reached by starting. We need progress by process.
Marriage is hard, not easy. But we have many here who have achieved that for many years. It represents a commitment to keep trying.
We will make mistakes. The person who never made a mistake never learnt anything. As long as they are not stupid mistakes. Learn from others' mistakes, biblical examples. Grace (which is the will of God) works. Revenge doesn't.
Hard, but do-able, with help from God and this, his church.
The dog picture, very humbling but accurate
Over simplified, but God can change soot to diamond – if we let him.
Slide of small improvements — Little increases
Slide of The Lord's Prayer day
Parables of gardening a long term process with variable rates of progress.
Slide of David Cameron with weeds.
Copper and Zinc, an amalgam of a new substance – Brass – forms. We could consider one to be God's will, the other our will.
Over time, more and more of God's will is mixed in with mine. I can still see God's will, I can see my will, but more of me has changed.
10 commandments, The Lord's Prayer, Micah etc are all statements of God's will.
We know a lot about what God's will is. We should not sit passively waiting for him to show us, we should do what we know and look for his will more acutely. If you were a coach, what would you want: a person who demonstrates and practices what he or she knows, or a person who does nowt:
Reward those that diligently seek him.
Passing a rugby ball: To the person, then slowly to person moving to where they are going to be, then spinning so ball, if touched, moves towards person rather than away.
Juggling with beatles Chris Bliss
How I tell a story
Jesus and gays
Adolf Hitler quote
Jeremiah 29:11-13
11 For I know the plans I have for you," declares the LORD, "plans to prosper you and not to harm you, plans to give you hope and a future. 12 Then you will call on me and come and pray to me, and I will listen to you. 13 You will seek me and find me when you seek me with all your heart.
Isaiah 1, 16 and 17
Wash and make yourselves clean.
Take your evil deeds out of my sight; stop doing wrong.
17 Learn to do right; seek justice,
Defend the oppressed.14
Take up the cause of the fatherless;
plead the case of the widow.
Ezekiel 18:23
23 Do I take any pleasure in the death of the wicked? declares the Sovereign LORD. Rather, am I not pleased when they turn from their ways and live?
Reflection Song: I still haven't found what I am looking for by Gospel Choir
https://www.youtube.com/watch?v=M8Wt3dhF4fU     (whizz along to 1:03)
Song: Take My Life And Let It Be
Passing of the Peace of Christ: Peace of Christ be with you
Song of Sending: 'Now As We Go'
Benediction:
The Grace of our Lord, Jesus Christ, the love of God and the communion of the Holy Spirit, be with us all now and for evermore. Amen.